nymeria_dw
What do you mean you've never watched Farscape???
Where have you been all these years? Maybe marooned on a deserted island, or adrift on a raft on the ocean, or mesmerized in front of the tv watching (ewwwww...) reality shows?

Ok, no panic. Take those shiny DVDs, put them in the reader and
START WATCHING!
What? You want to sample it first? Ok, let's see...
You could start with
THRONE FOR A LOSS
- suspense, adventure and a bit of naked aliens!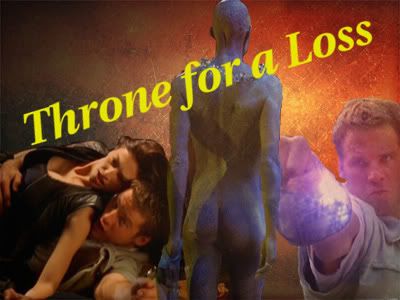 Not bad for starters, indeed.
Then you could watch
THE WAY WE WEREN'T
- drama, shadows from the past and momentous revelations:
Or you could try with
DOG WITH TWO BONES
- because no tale is really good without a wonderful, gripping, romantic and tormented love story...
And if after that you're still not interested... well, I guess there is something wrong with you.
Or maybe you're a Scarran in disguise!